As the food and beverage, food processing, and cold storage industries continue to evolve, key decision-makers must adapt to the latest trends to ensure their businesses stay competitive. This post delves into the most significant trends shaping the future of cold storage facilities, emphasizing the urgency to stay ahead in this rapidly growing market. We also explain how partnering with RFW can help you navigate these changes successfully.
Unprecedented Growth in Cold Storage Demand
The global cold storage market size is expected to reach $366.6 billion by 2030, growing at a CAGR of 17.2% from 2023 to 2030, according to Grand View Research. This phenomenal growth is fueled by factors such as rising consumer demand for frozen and chilled food, the need for efficient supply chain management, and the rapid expansion of e-commerce. To stay competitive, businesses must invest in expanding their cold storage capacity and streamlining their logistics processes.
Energy Efficiency and Sustainability: A Competitive Necessity
CBRE highlights that energy consumption in cold storage facilities can be up to 50% higher than in traditional warehouses. As energy costs continue to rise and environmental regulations become more stringent, energy efficiency and sustainability are no longer optional – they are competitive necessities. Implementing green building materials, solar panels, and energy management systems can help businesses stay ahead of their competition and achieve long-term cost savings.
Automation and Robotics: The Future of Cold Storage Operations
Automation and robotics are quickly becoming essential components of modern cold storage facilities. Automated storage and retrieval systems (ASRS) not only streamline inventory management and increase storage density but also improve operational efficiency by up to 40%. Robotics can help address labor shortages, reduce workplace injuries, and further enhance operational efficiency. Ignoring the potential benefits of automation and robotics could leave your business lagging behind its competitors.
Innovative Design: Flexibility and Adaptability as Key Success Factors
Cold storage facilities need to be flexible and adaptable to accommodate changing market demands and technology advancements. Key design elements include modular and scalable solutions, efficient space utilization, and the incorporation of IoT and AI technologies to optimize operations. Businesses that fail to invest in innovative design risk being left behind as the industry evolves.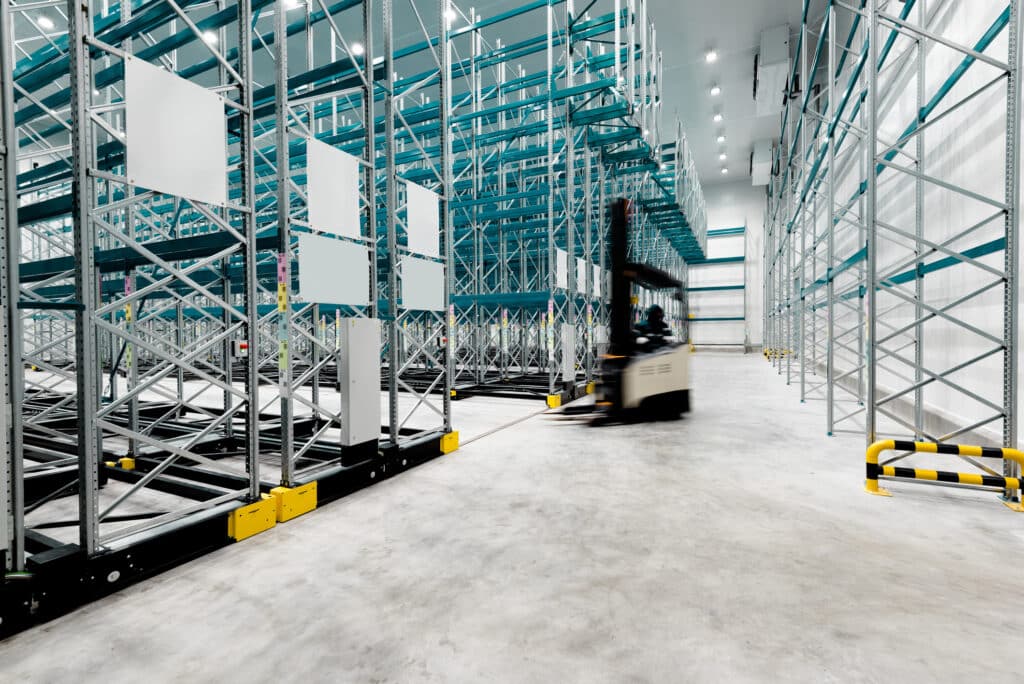 How RFW Can Propel Your Business Forward in the Cold Storage Sector
As the cold storage industry experiences unprecedented growth, it's vital to recognize the trends and adapt accordingly. This is where RFW comes in – we specialize in delivering major industrial projects and help you stay ahead of the curve.
RFW has decades of experience in food processing, cold storage distribution centers, heavy industrial, manufacturing facilities, and renovation projects. Our unique design-build approach allows for fast-tracking projects while staying committed to safety.
We are dedicated to incorporating energy-efficient technologies, sustainable practices, and the latest innovations in automation and robotics to help your business thrive in this rapidly evolving industry. Our expertise in innovative design ensures that your facility remains flexible and adaptable, meeting the challenges of the cold storage market head-on.
Don't let your business fall behind in the competitive cold storage industry. Partner with RFW to leverage our expertise and stay ahead of the curve. Contact us today to discuss your project needs and schedule a free facility strategy session to explore the opportunities that await your business.